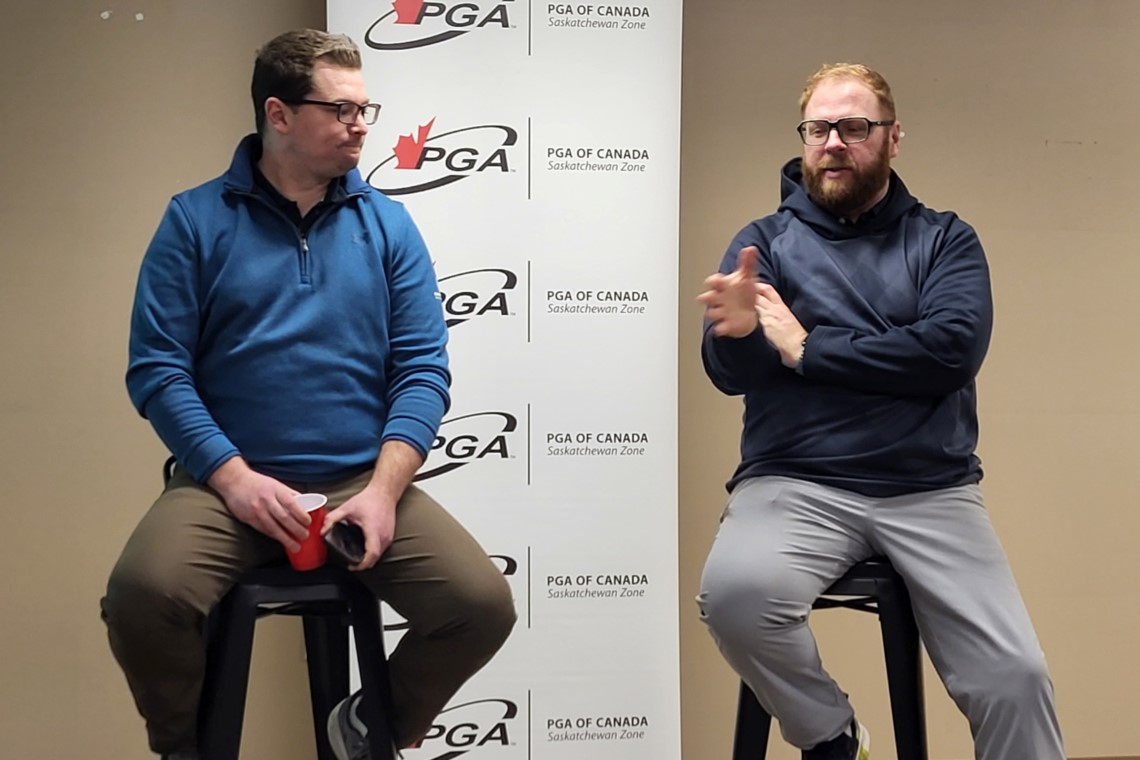 2023 Spring Seminar
41 Members attended the Spring Seminar held April 3rd at URBAN GOLF, Saskatoon's only year round indoor golf facility that has just recently opened. Kevin Dietz and Garrett McMillan started the day with a presentation on the comparison and use of Trackman and Foresight technologies. Award winning Junior Promotor Jeff Chambers, followed with a summary of his ideas and programs for Junior Golf programming. After lunch the group took advantage of the Trackman bays available at Urban Golf for an interactive Q & A session regarding teaching.
The day wrapped up with an interview with Nick Price who joined us live via Zoom from the Masters conducted by our own Phil Jonas who was a childhood friend of Nick's growing up in South Africa.
Special thanks to Ken Rodgers from Acushnet Canada who supported the event and to Kevin Dietz owner operator of Urban Golf in making the day successful.