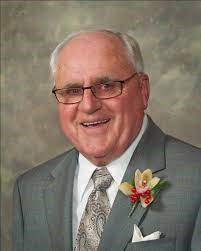 Life Member Peter Semko
It is with deep regret that we announce the passing of PGA of Saskatchewan icon and Life Member, Peter Semko. From his career as the first Golf Professional at the Holiday Park GC, through to the opening of the family owned Greenbryre CC, Peter has touched many in the Saskatoon golfing community with his infectious personality and general concern for everyone's well being. He has mentored many in our Association and it is estimated over half of our 105 members were mentored directly by Peter or indirectly through someone that had worked for him. As such he will be fondly remembered and greatly missed.
Our sympathies and condolences go out to his son and fellow member David, and the rest of the Semko family.